After I finished my Infinite Justice as my entry for the BMKWC 2010, I am pumped up to start for my second kit. But I had no idea what kit to start. Instead, I ended up on doing some scrap building and alas, an idea came out...
and after a year...
here is the result...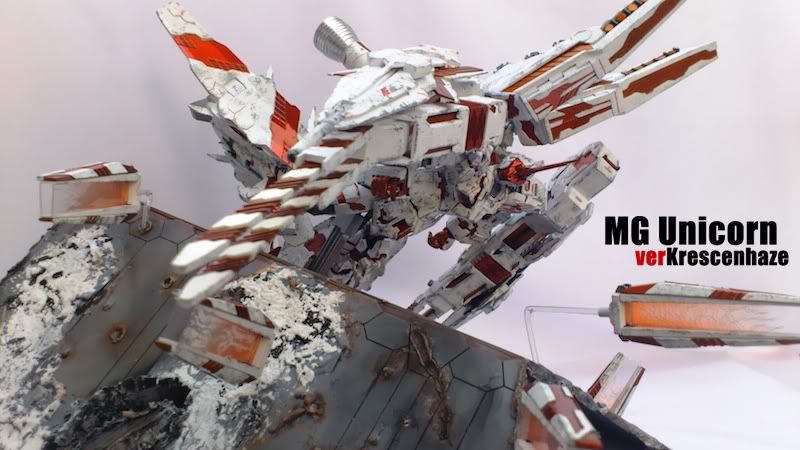 Full Weapons System Unicorn
First of all I would like to thank and acknowledge the people who helped me to finish this kit.
To
Don aka DC23
and
Kriz
for the diorama ideas
To
MatanglawinX
for the color scheme and technique
To DAVIME, my build-off buddy for the Unicorn's shield amd v-fins
To
Toymaker
,
Waylander
, Edmund Teo, and especially to
Benajmin Wong
your visit here in the Philippines is still a WOW for me. :)
To MAC, GMAC, GAF, and ZeroGunz, thank you thank you....
This idea came from seeing the work of Benjamin Wong aka izzaku81, his FA Unicorn. This FA Unicorn was his winning piece in the BAKUC 2009 World Championship in Hong Kong.
I decided to make a FWS Unicorn, with the added parts are in "destroy mode" (armors, BFGs, boosters, etc.). And the color scheme would be like a "White Banshee"
Anyway here are the pictures...